Vintage Kantha Sari Sjaal
Vintage Katoenen Kantha Sari Sjaal.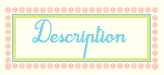 Product Specification

Size

30"x78" Apprx.

75cms x 195
cms

Condition
New unused
Made from vintage saris
Auction For
1 Scarf
Item Code
SC-19
color

Multi colors

Specialty

Vintage cotton saris hand quilted with kantha work.
Beautiful patchwork

Material

Cotton

Origin & Shipped from
India
Product Description
Specialty:
This is very special designer Kantha cotton Shawl, make a new fashion statement with these hand quilted scarf / pareo.
The whole background of the cloth is painstakingly embroidered with thousands of small and delicate kantha stitches by hand to create this unique masterpiece !

It is reversible, can be used from both sides. Both sides have different cloth, hence different patterns. It is made from very fine vintage cotton saris.
2 layers of printed cotton are softly quilted without any padding . It is embroidered by master artisans in family.

Kantha is the ancient Indian art of embroidery , it is a simple running stitching. The value of product with kantha embroidery depends on intricacy and details in embroidery. Finer it is, it takes more time and hence more expensive.
The way in which the stitch has been used is what makes the shawl extraordinary. While making the shawls, the cloth is given layers that are kept together by the stitches. It is made is such a way that it is REVERSIBLE, can be used from both sides.
So one can use them the way you want or just wear these unique pieces in many ways and i can assure you that it will be a curious masterpiece and you could have to face thousands of questions from your friends about these scarves, how they are made, where they are made and where did you get :-)
So many of my customers are using them for their art work and other stitching projects. They use these scarves in making dresses or belts or bags and even they use patches of them in making beautiful jewelry.
So be creative and you will find them very interesting.
We are selling them to you at very genuine wholesale prices that even if you come to my city and search for them, nobody can beat our prices. The reason is most of our products are directly coming from artist to us and then to you. So not many mediators and we believe in reasonable profit that we share with the artists to improve their lives and standard of living.
We sell similar scarves made with vintage silk saris too. Please check out our store for those too as they are also interesting.
Bring home the history of India.
Perfect for vintage art lovers.

Please contact us if you have more questions regarding this or any other products.
| Specificatie | Omschrijving |
| --- | --- |
| Lengte | 195 cm |
| Breedte | 75 cm |
| Hoogte | 0 cm |
| Materiaal | Katoen |